Chromatography tubes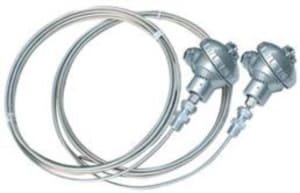 We supply a full range of specialized stainless steel tubes used for high performance gas chromatography (GC) and liquid chromatography (LC) as components for chromatography columns used for analytical and preparative processes in diverse industries. To separate in very small sample sizes for very complex mixtures, these analyzes can be highly accurate and precise. Samples can be used for all kind of materials such as water, gases, fuels, air, foods, flavorings, pesticides, plastic, tissue extracts...
MST Edelstahlrohr GmbH chromatography tubes are designed to separate material at the molecular level and analyze results. Choosing the proper tubing is very important and will help eliminating future problems and improving overall quality of liquid or gas systems. Our tubes are produced at tight manufacturing specifications to create smoother, cleaner capillary tubing with consistently uniform ID characteristics and close dimensional controls, the proprietary process creates the ultimate inner surface smoothness in the range of 10-15 RMS.
MST Edelstahlrohr GmbH chromatography tubes are seamless cold drawn manufactured, with variable wall thicknesses in the size range from 0.50 mm to 6.35 mm OD (0.020" OD to 0.250" OD) available in straight lengths and on coils up to 350 meters long.
A number of grades are available in stock for immediate shipment. The standard grades are 304, 321, 347, 316 and nickel 200.
Size range available for quick shipment:
| Dimensions in inches | | Dimensions in mm | |   |   |
| --- | --- | --- | --- | --- | --- |
| OD | ID | OD | ID | Alloy | Coils |
| 0.0200" | 0.010" | 0.508 | 0.254 | 316 | 91.44 mtr. / 300' |
| 0.0300" | 0.020" | 0.762 | 0.508 | 316 | 91.44 mtr. / 300' |
| 0.0625" | 0.010" | 1.588 | 0.254 | 316 | 91.44 mtr. / 300' |
| 0.0625" | 0.020" | 1.588 | 0.508 | 316 | 152.40 mtr. / 500' |
| 0.0625" | 0.020" | 1.588 | 0.508 | 200 | 152.40 mtr. / 500' |
| 0.0625" | 0.030" | 1.588 | 0.762 | 316 | 304.80 mtr. / 1000' |
| 0.1250" | 0.085" | 3.175 | 2.159 | 316 | 350.00 mtr. / 1150' |
| 0.1250" | 0.085" | 3.175 | 2.159 | 200 | 15.24 mtr. / 50' |
| 0.2500" | 0.210" | 6.350 | 5.334 | 316 | 350.00 mtr. / 1150' |
| 0.2500" | 0.210" | 6.350 | 5.334 | 200 | 15.24 mtr. / 50' |