Partner
Being a branch of Merinox bv in Alblasserdam/The Netherlands who have been a known as a reliable and flexible partner and stockist for decades, we also have access to the stock of the complete Merinox group.
Therefore, we have access to one of the biggest European stocks of seamless stainless steel tubes thus enabling us to react prompt and flexible to all your enquiries and needs.
Merinox Limited, near Manchester for UK & Irish market.
 
100 Shaw Road, Unit H
Lancs, Oldham, OL1 4AB
Großbritannien/Irland
Telefon: +44 (0)161 627 3919
Telefax: +44 (0)161 627 1901
E-Mail:
info@merinox.co.uk
Website:
www.merinox.co.uk
Journey:
Google Maps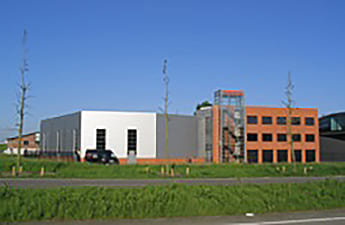 Merinox BV near Rotterdam for the Benelux and worldwide operations
Kleine Beer 18
2952 AS Alblasserdam
P.O. Box 23
2950 AA Alblasserdam
Niederlande
KvK : 23081375
Telefon: +31 (0)78 - 691 7800
Telefax: +31 (0)78 - 693 1630
E-Mail:
info@merinox.nl
Website:
www.merinox.nl
Journey:
Google Maps